Over the last few weeks, Prident shared about the work done by Live Your Legacy – a first-of-its-kind campaign about legacy planning for LGBTQ+ individuals in Singapore.
Given that same sex unions are not recognised in Singapore, legacy planning is especially important to ensure assets (property, cash. etc) are allocated, as desired, to loved ones when an LGBTQ+ individual passes on or is mentally incapacitated.
The team has since released a legacy planning website that shares bite-sized information, a video series where members of the community shared their experiences and encounters with legacy planning. They also held a fireside chat, and a webinar series that featured speakers like The SG Boys, Endowus and Prident.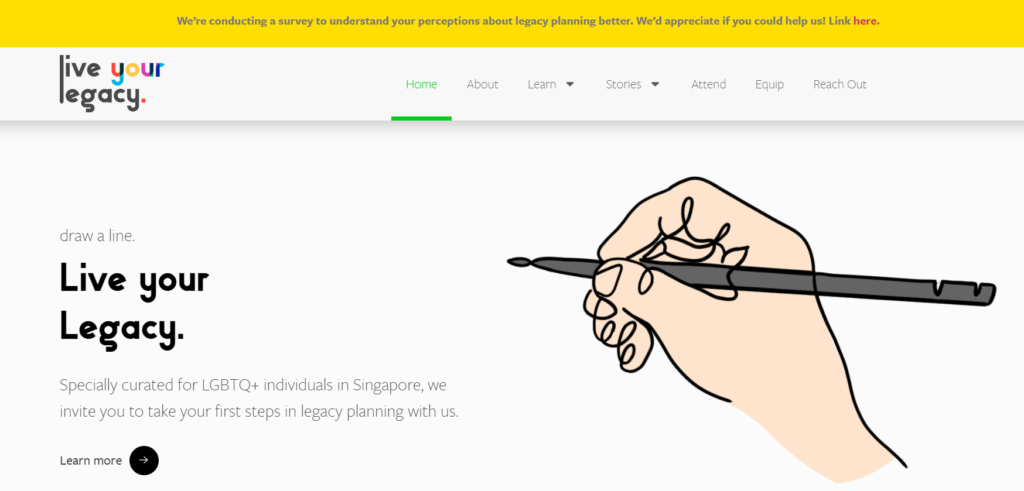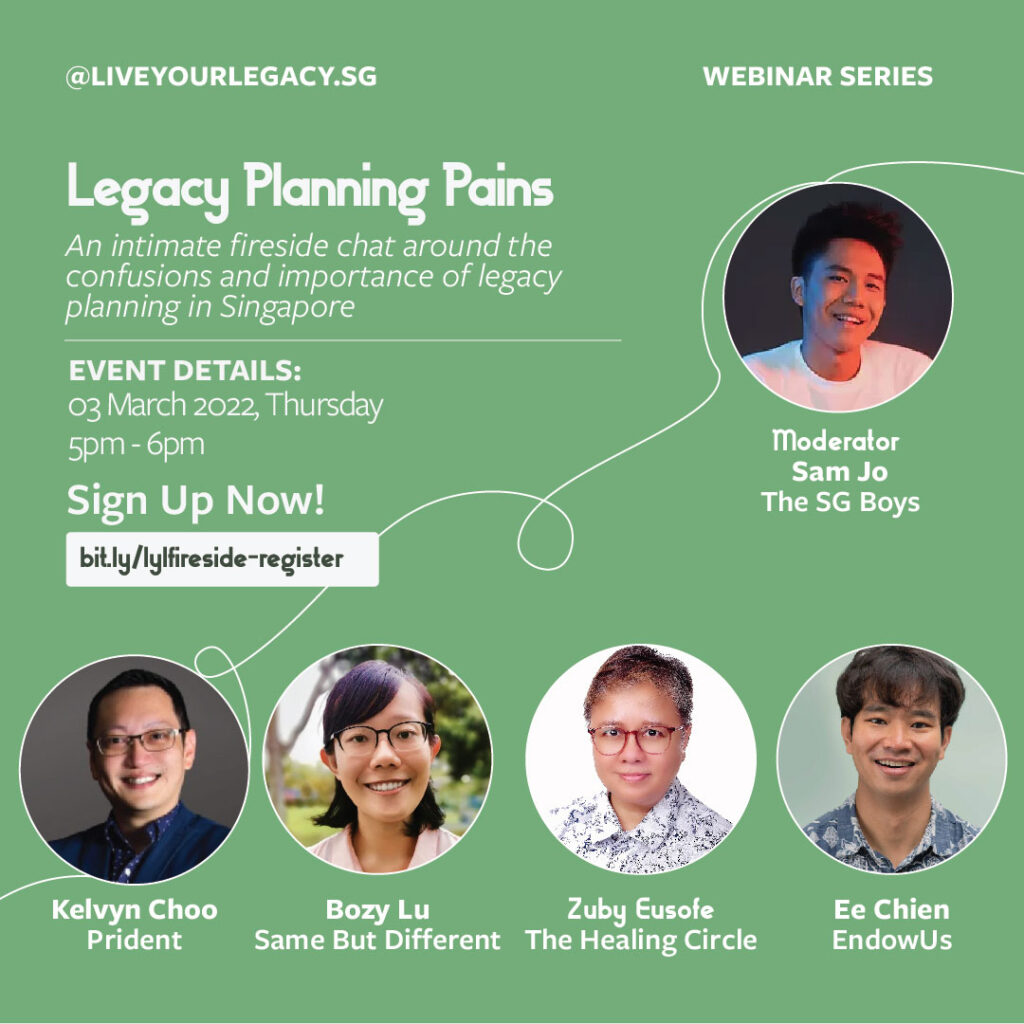 In the subsequent months, the team of Live Your Legacy will continue building resources and educating the community on legacy planning and financial planning matters. They believe there is still a lot of work to be done in this space.
We are both excited to see what this campaign can eventually grow to become.
You can learn more about them at the following:
Live Your Legacy website: Liveyourlegacy.sg
Instagram: Liveyourlegacy.sg
About the Author
Wan Yi is in her 5th year of providing holistic financial planning services, which includes insurance, investments, family and retirement planning, business and estate planning. She now writes wills too! To do this, she partners with law firms, general insurance firms as well as investment platforms to ensure top notch service.
Her aim is to equip people with the clarity and confidence to execute decisions. There is a lot of noise, but money does not have to be complicated. Wherever you're at, let's make a plan and adapt along the way. You can reach out to her through Prident, LinkedIn or Facebook. 
Disclaimer: The views expressed belong solely to the individual contributors in their individual capacities and do not necessarily reflect those of their respective employers, organisation or other group. Any information provided does not constitute legal, financial or any kind of advice. You should obtain specific advice suitable for your circumstances from an appropriate professional before taking any action. Although we try our best to ensure the accuracy of the information on this website, you rely on it at your own risk. We welcome feedback relating to factual accuracy via email at info@prident.co.