Why I Buy Insurance as a Queer Person
As a queer person in Singapore, the prospect of settling down and starting a family appears to be a distant pipe dream. I couldn't plan ahead because I didn't think I had enough choices. As a result, I've spent the majority of my life living in a rather relaxed manner. I never really thought beyond my next tinder date or weekend party until I was involved in a serious accident while on vacation alone in Bali. The accident left me bedridden for a month, scars that will never fade, and a newfound outlook on life.
Here are 3 big reasons why I buy insurance as a queer person.
My Family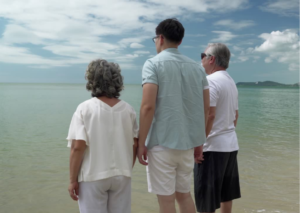 When I finally opened my eyes after a 6 hours surgery, the first people I saw were my mum and dad sitting by my bed. When my mum saw that I was awake, her eyes brimmed with tears as she called my name out in relief.
My heart broke because I knew I had probably traumatized my parents. Two days later, under the insistence of my parents, I was flown back for further assessment and treatment in Singapore. It took me slightly more than a month before I could properly walk again.
I had never given much thought to insurance, but for some reason, I purchased travel insurance for the first time in my life just before arriving in Bali – yes, I didn't even have a hospitalization insurance plan. With the way I saw money, I would never have been able to afford the medical bills that followed. My parents would have to take money from their own retirement fund to pay for their free-spirited child's bills. Thank goodness for "accidentally" purchasing insurance.
My Partner
With him in mind, I purchased term insurance with substantial coverage in case I left this world prematurely. Even though it was a difficult subject to broach, I knew I wanted to give him something that would at least provide comfort for a good part of his life.
Years later when I met my current partner, the value of insurance had already become deeply ingrained in my mind. I had already bought what I needed to protect myself. As our relationship progressed towards the 4th year mark, I started to wonder what would happen to him if I am no longer around. I remembered the one time when I did my Lasting Power of Attorney with him. He was slightly traumatized by the whole affair and said something I will never forget. My partner said, "Cuppy, I never want you to die,  I don't know what I would do without you."
I knew if the unthinkable happened to me, I'd be most concerned about him. As a closeted gay man, my partner didn't really have anyone else he could fully rely on. What would you do if you were me?
My Community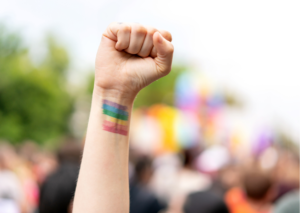 LGBTQ+ people face a great deal of stigma and discrimination all over the world. Due to a lack of government support in Singapore, many queer  people in need must jump through a slew of financial and environmental hoops to get the assistance they require. LGBTQ+ support groups in Singapore face a constant lack of funding to support their vital community work. I was one of those who needed and received help from these organizations. It is really important for me to give back wherever I can.
The community has taken such good care of me. One of the many possible ways I can think of to support the community is to nominate my insurance proceeds. In the event of my death, the proceeds will go towards individuals or beneficiaries within these support groups. That way, they can care for queer people who may be struggling in the future, as I did.
---
About the Author
For over a decade, Jared has worked as a trained personal financial planner, rigorously applying their honed skillsets to help people achieve their dreams by personally curating financial and emotional support structures into their lives.
Over the last ten years, they also actively advocated for empowerment within the LGBTQIA+ community, organizing numerous collaborative dialogues and workshops with the goal of enabling people to rise above their circumstances with freedom and confidence.
Disclaimer: The views expressed belong solely to the individual contributors in their individual capacities and do not necessarily reflect those of their respective employers, organisations or other groups. Any information provided does not constitute legal, financial or any kind of advice. You should obtain specific advice suitable for your circumstances from an appropriate professional before taking any action. Although we try our best to ensure the accuracy of the information on this website, you rely on it at your own risk. We welcome feedback relating to factual accuracy via email at info@prident.co.