So you are young and think that 35 is way too long of a wait to break free from your family and have your own place.  And you think that rental is a waste of money anyway – why pay rent if you can buy your own place.
Or you have been living in HDB all your life and have been saving up all these years waiting for the chance to upgrade to a  private residence status.
Well lucky for you dear(s) if you are the fortunate ones who have the financial ability to do so, this article is for you. I previously wrote about the HDB options for single LGBTQ+ community with a whole set of criteria to meet. One of the biggest advantage of buying a private home is that you don't have to wait till you're 35 and not tied by all these requirements.  It is an deal choice for many LGBTQ+ members. Without any restrictions on type of properties, location or income cap, buying a private property is a more levelled playing field between the LGBTQ+ and heterosexuals folks. And with a nicer environment and facilities, it is no wonder that more LGBTQ+ professionals are opting to buy a private condo or apartment.
That said,  this option comes at a much higher cost,  a bigger upfront cash payment, with no government grant. So for most single LGBTQ+, this will remain to be a tough option, or one that will take a long time to fulfil.
Another benefit of  private properties over HDB is its greater potential for capital gains over time. Withone having to fulfil a Minimum Occupancy Period (MOP) of 5 years in HDB, a private home owner can sell off their property any time they want. Although there is a seller stamp duty during the first 3 years, it is still not a mandatory locked down like the MOP.
So if private properties is the way to go for you, the next step if for you to decide between a RESALE property or a NEW PROJECT. The decision on which to choose can boil down to many factors such as size, location, capital gains and rental potentials, urgency to move and other personal preferences.

Consider A Resale Private Property if…
In my experience serving many LGBTQ+ clients, there are a good number of them who will only consider resale properties. And I am going to make some general observations here of characteristics displayed by these group of clients.
You are looking for own stay and they need to move in fast : Buying a resale property takes only about 10-12 weeks to complete a full transaction and this is an attractive draw for buyers looking to move into a place quickly. For example with home upgraders from rentals who have an expiry lease soon, or an HDB upgrader who has sold their flat and need to transition quickly into their new private home. A new project will not work for them as they would need to rent someplace to stay for 2-3 years while waiting for the new project to complete.
You need to see and feel the actual space and surrounding: A resale property is a completed project and buyers can see the actual property and its current condition, as well as facing and surrounding environment of the property. Such buyers are very particular and not comfortable buying a property off a floor plan on a catalogue.
You have a particular area you want to live in  :Some buyers are eyeing a particular location or specify projects they have seen for various reasons ; architecture design, heritage, charm of the estate etc…and they can also get hat via the resale market.
You are 'think' it's value for money (concern about PSF value): Almost every buyer of resale properties will voice this same concern about PSF. They want value and always compare PSF value of resale vs new projects and thus the next point…
You want larger living space : Most resale buyers want a larger space but as the trend for newer condos now are getting smaller and costing more (in PSF), the resale unit naturally become the choice. So for the space consciouses buyer, a larger side and layout of older apartments will draw them their interests.
You don't mind spending on renovation: Perfect move in conditions are rare, and most resale property tend to show signs of wear and tear. So for many LGBTQ+ homeowners, they would like to inject their own style into the space and would not mind spending on renovations.
You just want a place to live for a long time: Resale home buyer tend to care lesser about the future value of the property and looking at some place they are comfortable with and really like to live in for a longer time. So even though many resale properties appear to be be at a lower value (point 4), their price might also be a saturation point – a period where by it's price is no longer growing as fast (or stagnant). So resale buyers might have to realise the possibility of this when they head into such purchase. (Ask your agent to run some figures to analysis this if you are concerned.)
Consider New Projects/launches If …
Then there are a group of clients who are looking for the latest projects and love showflat hopping on weekends.
You are looking for move in condition without extensive renovation: One joy of buying a brand new project is that developers will normally deliver a unit with ready fittings like wardrobe, kitchen cabinets and appliances, toilet fittings and air-conditioning when you receive the keys. You can just buy the basic furniture and move in without much hassle. On top of that, developer will usually offer a 1 year warranty on such fittings.
You not in hurry to move: Buying a new project has a longer waiting time as most projects take about 2-3 years to build. So it is good for someone who has an existing place to live, e.g. first time home buyers waiting to move out of current place, or someone buying a second party and don't mind the ASBD.
You want better capital gain potentials: It is a common knowledge that buying new projects have its potential advantages such as first owner entry price and potential capital gains on TOP of the projects. Home investors tend to sell off a new project to the ready market when it has been newly completed at margin above their originally purchase price. Freshly TOP units are also attractive and easier to sell to homeowners looking for new units but couldn't wait for the brand new launch.
You like to research and look at mid and longer term growth potentials: Most new projects are highly marketed by developers and estate agencies with lots of supporting data such as facilities  & amenities, transport connectivity, proximity to schools, and linkage with related government master plans and development that will affect the future value of the property.
You understand the power of leveraging: Something that more experienced home investors take advantage of is the Progressive Payment Scheme for new projects. The scheme allows for home buyers to not pay their loan instalments right up front, but progressively and incrementally as the property is developed over the 2-3 years of construction. So essentially, you can buy a new project with an initial deposit and settlement of the first 25% of price , and delay the other payments to a later period.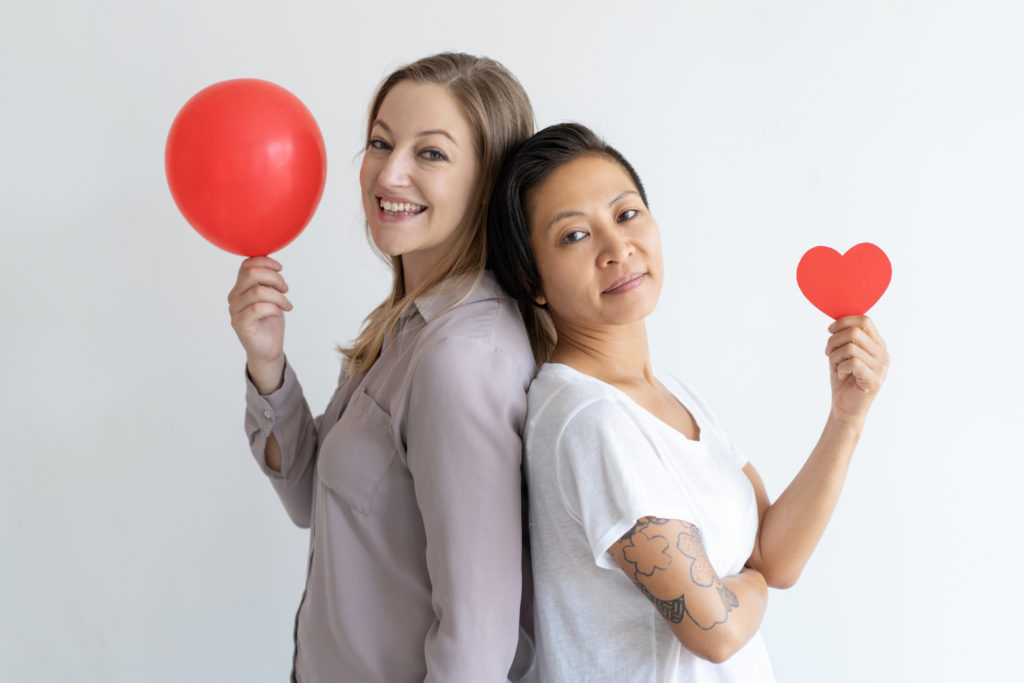 A note For Permanent Residents and Foreigners: 
PR & foreigners have some flexibility to purchase a property from the private market. PRs & Foreigners are free to purchase any type of non-restricted private property. These include the following:
A condominium
Executive Condominiums (ECs) that have been fully privatised
Strata-titled landed houses, with building plans approved before April 2012
The following are restricted properties. You can only buy them with approval from the LDAU (Land Dealings Approval Unit). It is a very stringent process, so speak to a LGBTQ+ friendly agent to help you with this process:
Vacant residential land
Terrace houses
Semi-detached house
Bungalow/detached house
Townhouses or cluster houses
Shophouses
Places of Worship
Workers dormitories, service apartments, and boarding houses that are not registered under the Hotel Act.
Note that Sentosa Cove is an exception, as it's intended for foreigners to purchase landed properties in the area. Most foreigners can get approval to own a Sentosa Cove landed property in just 48 hours.
Besides the usual stamp duties taxes, PRs & foreigners have pay an added stamp duty in the form of the Additional Buyers Stamp Duty (ABSD) as follows:
PRs – 5% of your property price.
Foreigner – 20% of your property price.
An exception exists for US Nationals, or Nationals and Permanent Residents from Switzerland, Liechtenstein, Norway and Iceland. If you fall under this category, you will be exempted of the ABSD due to a Free Trade Agreement that Singapore has with these countries.
Are you Ready to look for a Private Property?
You will be glad to know that in the purchase of private property (resale and new projects), most realtors do not charge a commission directly for their service. It is a common practise that sellers and developers to pay agents for their fee. So talk to an LGBTQ+ friendly agent to explore your options before viewing any property. A good agent will give you the right advice and help you throughout the entire process from arranging and negotiating with seller, running analysis for you and linking you to the right legal and financial professionals.
Get a bank assessment and IPA(In Principle Approval) to see how much loan you can get from a bank? It will be good to get a few opinions and comparisons.
Check your CPF Account to see how much you have available in your OA account for property purchase.
Have you set aside enough cash for the home purchase? In a private property purchase, the first 25% of property value has to be paid via CASH(5%) and CASH+CPF(20%), as well as stamp duties, legal and miscellaneous fees.
Planning for a home purchase, especially in private property requires money and carefully planning. It is alway good to start early so you have plenty of time to save and reap the benefits of your very own pad. Good luck.
---
Disclaimer: Please note that the views, thoughts, and opinions expressed in the text belong solely to the author, and not necessarily to the author's employer, organization, committee or other group or individual. Should there be any facts inaccurately presented, we will kindly appreciate if you could inform us at info@prident.co